Do you speak crypto?
Cryptocurrency is about to revolutionise global monetary systems thanks to its ease of trading and rapidly expanding user network. The technology and concept behind are not always easy to understand but we have got you covered with our educational material, allowing you to immerge further into the matter.
eBooks
If you would like to obtain a basic solid knowledge about different cryptocurrencies, all you need to do is read our eBooks thoroughly written by our experts. Download them for free.
A picture is worth
a thousand words
This infographic explains step by step how cryptocurrencies have taken the world by storm and why they will continue to impact the future of finance.
Expert articles
_
Sometimes you just need to count on an expert. In these articles, our specialists capture their exclusive insights directly from the front, as they are professionally observing the ongoing market situation.
Trading     Bulletin
No Nonsense Crypto
_
This is a series of articles written by the renowned Global Fintech & Blockchain Influencer Efi Pylarinou, who analyses the hottest macro trends related to cryptocurrencies. Discover these quick reads (5 min max) and hit the ground running.
Trading     Bulletin
Digital Assets & Beyond
_
The world of cryptocurrencies is moving at the speed of light and keeping pace can be a headache. Our Head of Digital Assets, Chris Thomas, tackles this challenge with a collection of articles dedicated to the crypto market trends.
Perhaps you are more the visual type?
We have the right material for every learning style.
Watch our videos and keep up with the fast paced crypto environment.
(in French with German sub.)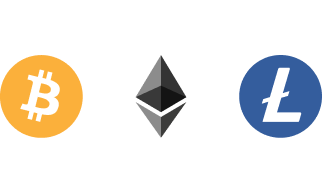 24 quick crypto profiles
_
Recently, Swissquote added nine more cryptocurrencies to the existing twelve. From Bitcoin to 0x: Here is a brief recap about our crypto-family and the advantages each coin has to offer.