A multi-asset platform for all traders
Our eTrading platform was designed to enable you to achieve your investment objectives in the simplest and most intuitive manner possible.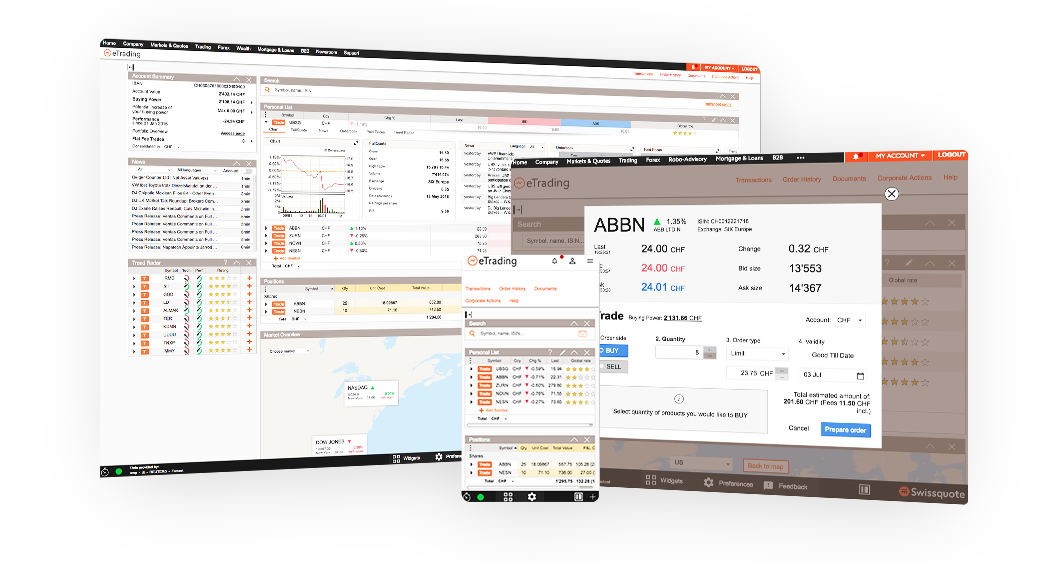 A whole series of functions to optimise your trading experience
WidgetsCreate your personal workspace

Integrated watchlistMonitor your favourite securities

Trend RadarDaily securities analysis

Most recent financial newsStay up to date

Quick searchFind securities by name, symbol or ISIN
Discover an overview of eTrading
 
Financial Tools
Quickly search for securities, analyses and charts, or select products based on your personal criteria.
Tutorials
Free tutorials to improve your financial knowledge and in which you can learn about our eTrading platform.
Mobile Applications
iOS, Android, Smart Watch or Smart TV: discover our wide range of free apps!